Gallery Eleven ILLUSTRATIONS Alanna Marohnic

GALLERIES 1 2 3 4 5 6 7 8 9 10 11 12 13 14 15 16 17 18




How the Pebbles Became Round (Kako su nastali morski oblutci)

How the Pebbles Became Round (Kako su nastali morski oblutci)

How the Pebbles Became Round (Kako su nastali morski oblutci)

How the Pebbles Became Round (Kako su nastali morski oblutci)

How the Pebbles Became Round (Kako su nastali morski oblutci)

How the Pebbles Became Round (Kako su nastali morski oblutci)

How the Pebbles Became Round (Kako su nastali morski oblutci)

How the Pebbles Became Round (Kako su nastali morski oblutci)

How the Pebbles Became Round (Kako su nastali morski oblutci)

How the Pebbles Became Round (Kako su nastali morski oblutci)

How the Pebbles Became Round (Kako su nastali morski oblutci)

How the Pebbles Became Round (Kako su nastali morski oblutci)

How the Pebbles Became Round (Kako su nastali morski oblutci)

How the Pebbles Became Round (Kako su nastali morski oblutci)

How the Pebbles Became Round (Kako su nastali morski oblutci)

How the Pebbles Became Round (Kako su nastali morski oblutci)

How the Pebbles Became Round (Kako su nastali morski oblutci)

How the Pebbles Became Round (Kako su nastali morski oblutci)

How the Pebbles Became Round (Kako su nastali morski oblutci)

How the Pebbles Became Round (Kako su nastali morski oblutci)

How the Pebbles Became Round (Kako su nastali morski oblutci)

How the Pebbles Became Round (Kako su nastali morski oblutci)

How the Pebbles Became Round (Kako su nastali morski oblutci)

How the Pebbles Became Round (Kako su nastali morski oblutci)

How the Pebbles Became Round (Kako su nastali morski oblutci)

How the Pebbles Became Round (Kako su nastali morski oblutci)

How the Pebbles Became Round (Kako su nastali morski oblutci)

How the Pebbles Became Round (Kako su nastali morski oblutci)

How the Pebbles Became Round (Kako su nastali morski oblutci)

How the Pebbles Became Round (Kako su nastali morski oblutci)

How the Pebbles Became Round (Kako su nastali morski oblutci)

How the Pebbles Became Round (Kako su nastali morski oblutci)

How the Pebbles Became Round (Kako su nastali morski oblutci)

How the Pebbles Became Round (Kako su nastali morski oblutci)

How the Pebbles Became Round (Kako su nastali morski oblutci)

How the Pebbles Became Round (Kako su nastali morski oblutci)

How the Pebbles Became Round (Kako su nastali morski oblutci)

How the Pebbles Became Round (Kako su nastali morski oblutci)

How the Pebbles Became Round (Kako su nastali morski oblutci)

How the Pebbles Became Round (Kako su nastali morski oblutci)

How the Pebbles Became Round (Kako su nastali morski oblutci)

How the Pebbles Became Round (Kako su nastali morski oblutci)

How the Pebbles Became Round (Kako su nastali morski oblutci)

How the Pebbles Became Round (Kako su nastali morski oblutci)

How the Pebbles Became Round (Kako su nastali morski oblutci)
A selecting of illustrations from How the Pebbles Became Round (Kako su nastali morski oblutci)
Illustrated by Alanna Marohnic - Written by Jasminka Tihi-Stepanic - Published in Croatia by Sipar


The Wounded Pigeon (Ranjeni Golub)

The Wounded Pigeon (Ranjeni Golub)



The Wounded Pigeon (Ranjeni Golub)

The Wounded Pigeon (Ranjeni Golub)

The Wounded Pigeon (Ranjeni Golub)



The Wounded Pigeon (Ranjeni Golub)

The Wounded Pigeon (Ranjeni Golub)

The Wounded Pigeon (Ranjeni Golub)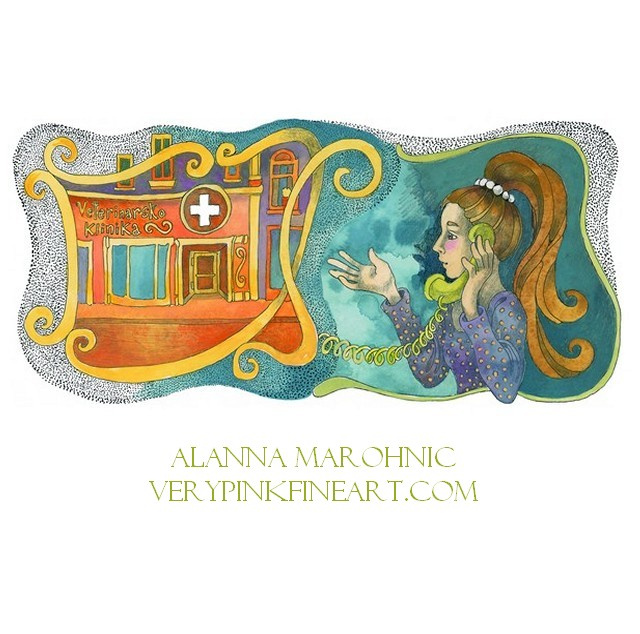 The Wounded Pigeon (Ranjeni Golub)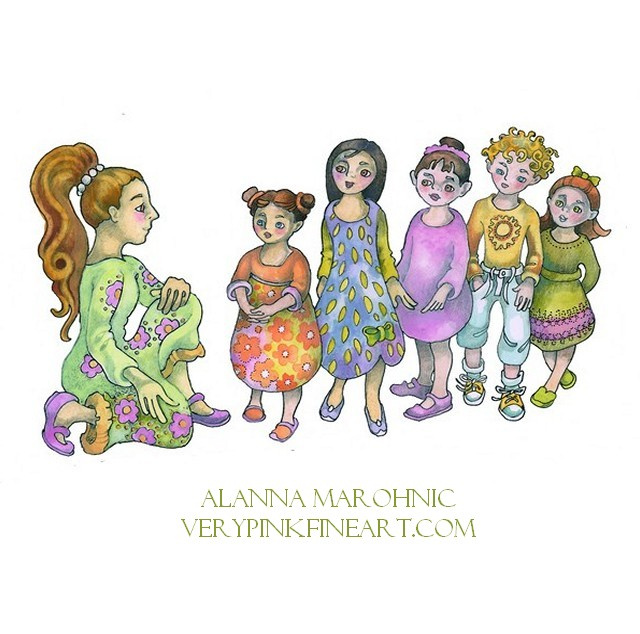 The Wounded Pigeon (Ranjeni Golub)

The Wounded Pigeon (Ranjeni Golub)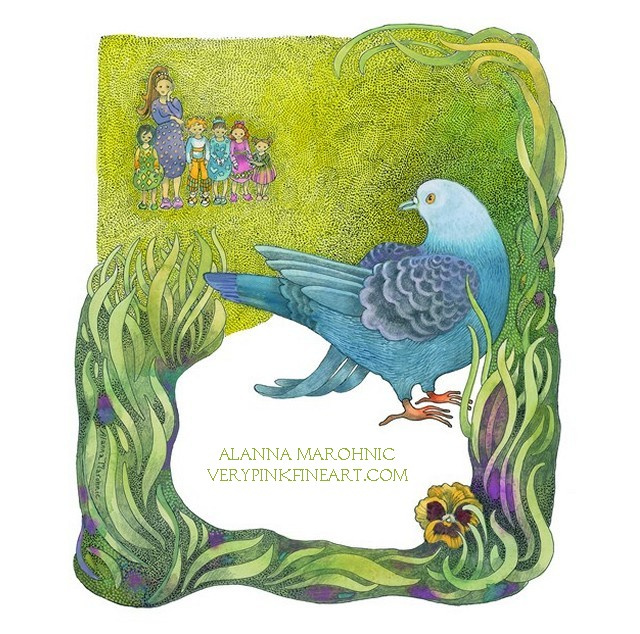 The Wounded Pigeon (Ranjeni Golub)


A selection of illustrations from The Wounded Pigeon (Ranjeni Golub)
Illustrated by Alanna Marohnic - Written by Sandra Sagena - Published in Croatia by Sipar

Black Mane (Kara Yele)

Black Mane (Kara Yele)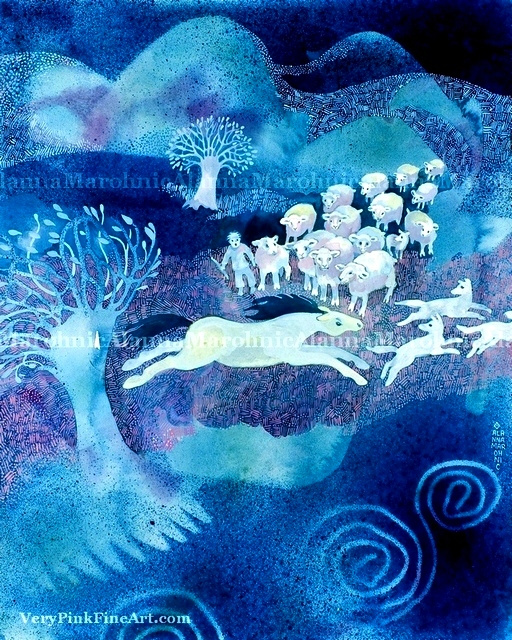 Black Mane (Kara Yele)

Black Mane (Kara Yele)

Black Mane (Kara Yele)

Black Mane (Kara Yele)

Black Mane (Kara Yele)

Black Mane (Kara Yele)

Black Mane (Kara Yele)

Black Mane (Kara Yele)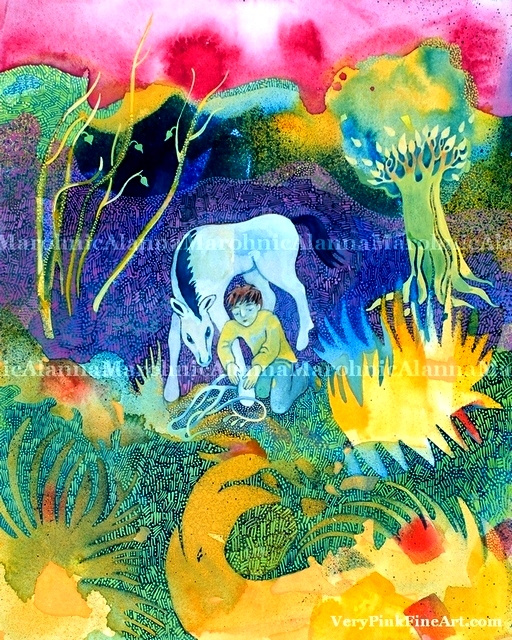 Black Mane (Kara Yele)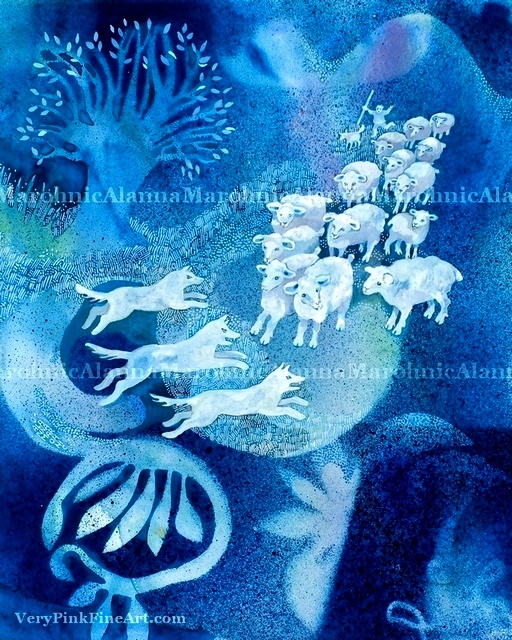 Black Mane (Kara Yele)

Black Mane (Kara Yele)

Black Mane (Kara Yele)

Black Mane (Kara Yele)

Black Mane (Kara Yele)

Black Mane (Kara Yele)
A selecting of illustrations from Black Mane (Kara Yele)
Illustrated by Alanna Marohnic - Written by Fedai Cakir - Published in Turkey by Kavis Kitap



The Bat and the Little Ballerina (Šišmiš i mala balerina)



The Bat and the Little Ballerina (Šišmiš i mala balerina)



The Bat and the Little Ballerina (Šišmiš i mala balerina)



The Bat and the Little Ballerina (Šišmiš i mala balerina)



The Bat and the Little Ballerina (Šišmiš i mala balerina)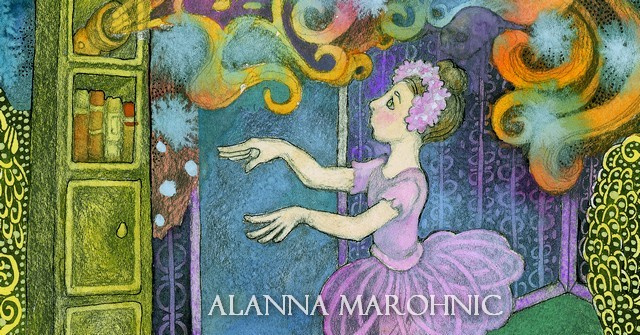 The Bat and the Little Ballerina (Šišmiš i mala balerina)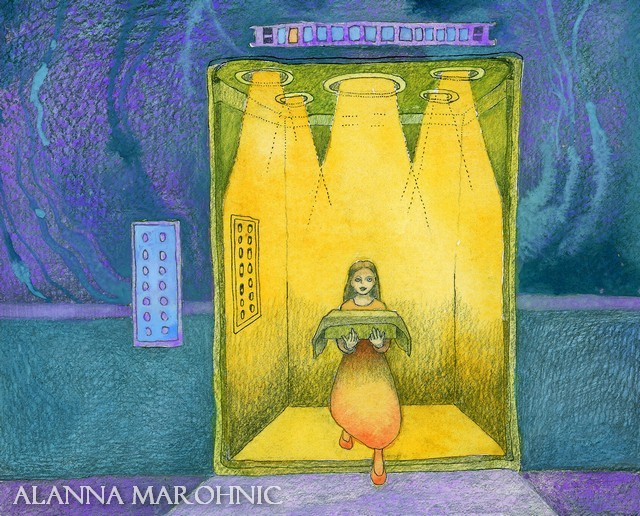 The Bat and the Little Ballerina (Šišmiš i mala balerina)



The Bat and the Little Ballerina (Šišmiš i mala balerina)


A selection of illustrations from The Bat and the Little Ballerina (Šišmiš i mala balerina)
Illustrated by Alanna Marohnic - Written by Jasminka Tihi-Stepanic - Published in Croatia by Sipar
The Story of Fisherman and the Golden Fish (Priča o ribaru i zlatnoj ribici)

The Story of Fisherman and the Golden Fish (Priča o ribaru i zlatnoj ribici)

The Story of Fisherman and the Golden Fish (Priča o ribaru i zlatnoj ribici)

The Story of Fisherman and the Golden Fish (Priča o ribaru i zlatnoj ribici)



The Story of Fisherman and the Golden Fish (Priča o ribaru i zlatnoj ribici)

The Story of Fisherman and the Golden Fish (Priča o ribaru i zlatnoj ribici)

The Story of Fisherman and the Golden Fish (Priča o ribaru i zlatnoj ribici)

The Story of Fisherman and the Golden Fish (Priča o ribaru i zlatnoj ribici)
A selection of illustrations from The Story of the Golden Fish
Illustrated by Alanna Marohnic - Written by Jasminka Tihi-Stepaniic - Published in Croatia by Sipar
An illustration from the picture book Huff and Gruff
Illustrated by Alanna Marohnic - Written by Fedai Cakir - Published in Turkey by Kavis Kitap
Sweetie's Story
a picture book written and illustrated by Alanna Marohnic
Sweetie's favourite story is the one her grandmother tells of the birthday party for angels.
Now Grandma wants her granddaughter to tell the story herself, which Sweetie does with all the
innocence and candour of childhood. We are told of the many marvels, among them the merry-go-round,
the cake,and the butterflies. Sweetie then relates how, when the party is over, the angels return to
resume their work on earth. Some angels become flowers while others are snowflakes.There are angels
who bring cheer and those who lead us to sweet dreamland. With this encouragement from her
grandmother, Sweetie discovers her own confidence in storytelling. The story ends with Sweetie
asking Grandma if she believes angels truly exist. Grandma's beautiful answer reflects the
strong ties of love between them.


Gallery Eleven ILLUSTRATIONS Alanna Marohnic
GALLERIES 1 2 3 4 5 6 7 8 9 10 11 12 13 14 15 16 17 18
ABOUT ALANNA CV WORDS BY S. KYLE
1 PAINTINGS 2 PAINTINGS 3 PAINTINGS 4 COMMISSIONS
5 PAINTINGS 6 ANGELS 7 PAINTINGS 8 LITHOGRAPHS
9 LITHOGRAPH 10 OBJECTS 11 OBJECTS 12 LOVELY DOGS
13 CROATIA 14 DREAMS 15 SHOP 16 JEWELLRY
17 TRAVEL 18 PHOTOS