Gallery One PAINTINGS Alanna Marohnic
GALLERIES 1 2 3 4 5 6 7 8 9 10 11 12 13 14 15 16 17 18


"The Buck"
watercolour and ink approx 24 x 28 inches
This painting was inspired by a true story.



"And In the Sky a Million Stars" (complete image)

detail
"And in the Sky a Million Stars"
watercolour, gouache, ink approx 34 x 46 cm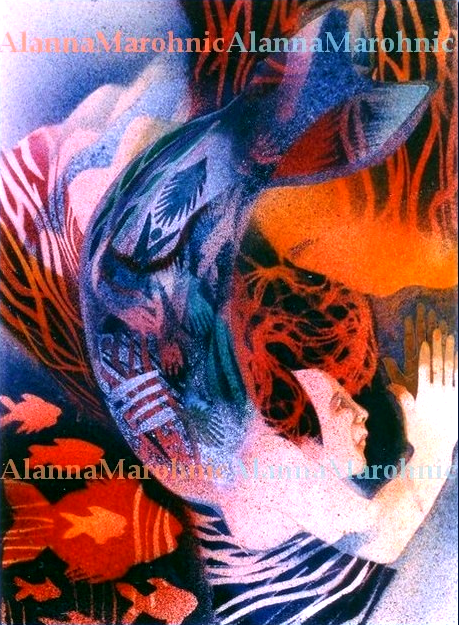 "Inside the Ocean"
watercolour and acrylic ink approx 28 x 21 inches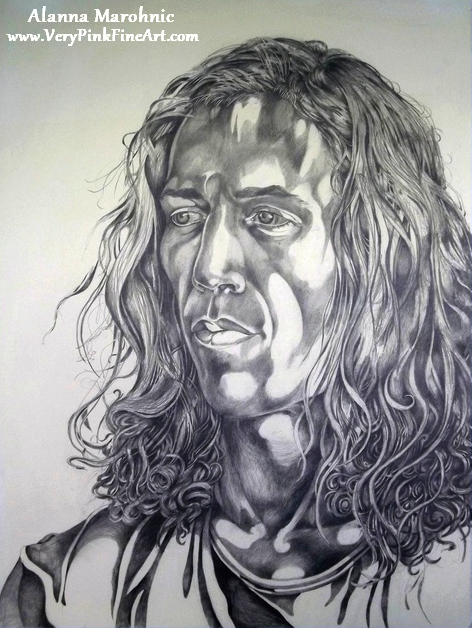 "Joseph"
graphite approx 29 x 22 inches
Joseph, my brother, sat for a total of thirty-five hours for this portrait.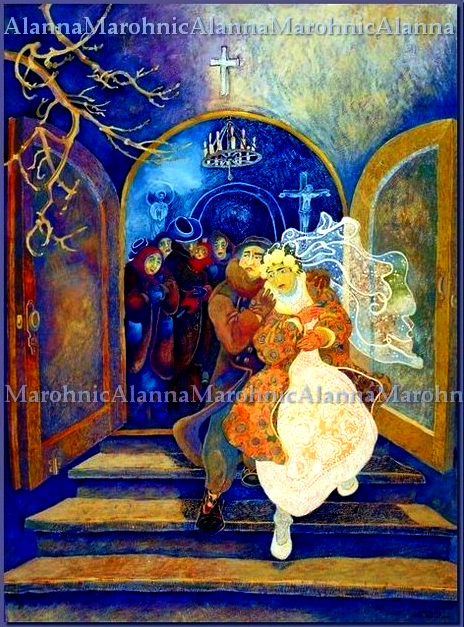 "My Grandmother's Wedding" click for details
watercolour, gouache, embossing approx 29 x 22 inches
When my grandmother told me that she was married in her Croatian village
in February, I knew immediately that I would do a painting of the event
the way I saw it in my mind's eye
Self-Portrait
watercolour approx 29 x 22 inches

For a time I was a member of a clown troupe. Upon returning
home after one of our performances, I stood in front of the
mirror to do this portrait of myself.
"Backstage"
watercolour and graphite 18 x 20 inches
The beauty of this clothesline struck me hard and I felt compelled to put it on paper.
After considering several ideas regarding where to take the painting next,
I decide to develop a scene in which actors were preparing for a performance.

"When My Eyes Are Open" complete image

detail
"When My Eyes Are Open"


watercolour and ink 38 x 57 cm
Gallery One PAINTINGS Alanna Marohnic
GALLERIES 1 2 3 4 5 6 7 8 9 10 11 12 13 14 15 16 17 18
ABOUT ALANNA CV WORDS BY S. KYLE

1 PAINTINGS 2 PAINTINGS 3 PAINTINGS 4 COMMISSIONS
5 PAINTINGS 6 ANGELS 7 PAINTINGS 8 LITHOGRAPHS
9 LITHOGRAPH 10 OBJECTS 11 OBJECTS 12 LOVELY DOGS
13 CROATIA 14 DREAMS 15 SHOP 16 JEWELLRY
17 TRAVEL 18 PHOTOS