Good evening everyone. I am so happy to have the opportunity to be here
tonight.. And, I'm so happy to see all your shining faces.

I would like to begin by thanking Udruga hrvatshih branitelja dragovoljaca domovinskog rata
and Gospodin Franjo for the opportunityof having this show here at this wonderful gallery.
And, a big thank you to the Hrvatsko-svedsko drustvo for sponsoring this exhibition. I would
like to thank Gospodin Stanko Spoljaric for his thoughtful and insightful words about my
mom's paintings.I would also like to thank Vladimir, Rajka, Ana, and the Zbor Lira for bringing
their music to us this evening. And, I also wish to give a deep thank you to Branka, Radmila,
and Kristina for their devotion to the preparations
We are gathered here tonight to celebrate my mother's life and her loves. She loved the Croatian
landscape, as we can see by her magnificent paintings. She adored Croatian music, as we all know
from hearing her sing at concerts and parties. And, most of all, she loved you, her friends.

My mom lived her life with passion. She recognized that every moment was precious and
each day was beautiful. My mom didn't separate days into "good days" and "bad days".
A rainy day was as glorious as a sunny one. And, when something difficult happened to
my mom, she only said, "What can I learn from this?" My mother walked in joy and nothing
gave her greater pleasure than to walk in joy with others.

My mother's life force was strong and vibrant. She was a force of nature! We couldn't have imagined
that she'd leave us so soon and so suddenly. But, my question is: Do we really think she is gone?
I believe our hearts tell us that she is still here with us. I think we know that my mom is still with us,
not as just a lovely memory, but really here with us. She is still loving us and bringing us her
message of joy.
My mom has opened a pathway for us and we are all on that wonderful road together. It is a road tha
defies all traditional notions of time and space. My mom dances on this road of celebration and she
wants us to dance with her. So, let's dance with my mom and with each other and let's remember
that my mom always said, "Love is forever".
Alanna Marohnic
Govor na otvorenju izložbe Jennifer Garrett
Dobro veće svima! Sretna sam što večeras imam priliku biti s Vama ovdje i sretna što
vidim Vaša razdragana lica.
Na početku, željela bih zahvaliti Udruzi hrvatskih branitelja dragovoljaca Domovinskog
rata i gospodinu Franji koji nam je omogućio održavanje ove posebne svečanosti u
ovoj predivnoj galeriji.
Veliko hvala Hrvatsko-švedskom društvu na sponzorstvu ove izložbe.
Također, zahvalila bih gospodinu Stanku Špoljariću na misaonim i dubokim riječima
o slikarstvu moje mame.
Isto tako zahvaljujem Vladimiru, Rajki, Ani i Zboru Lira na glazbi u kojoj ćemo večeras uživati.
Veliko hvala Branki, Radmili i Kristini na njihovoj predanosti u pripremi ove izložbe.
Okupili smo se večeras u čast proslave života moje mame ispunjenog ljubavlju. Voljela je Hrvatsku i
njezine krajolike što se zorno vidi na njezinim slikama. Obožavala je hrvatsku glazbu čemu smo svi
svjedočili slušajući je kako pjeva i svira na koncertima i druženjima.
A najviše od svega, voljela je Vas, svoje prijatelje.
Moja je mama živjela strastveno i bila je puna životne energije. Shvaćala je da je svaki trenutak u
životu dragocjen i stoga svaki dan poseban i lijep. Zato dane nije dijelila na one dobre i na one loše.
I običan, kišni dan jednako je za nju bio svečan kao i onaj sunčani. Pa i tada kada bi joj se nešto teško
i ružno dogodilo samo bi kazala: " Što mogu naučiti u ovoj situaciji!"
Moja je mama živjela u radosti i za nju nije bilo većeg zadovoljstva negoli podijeliti
tu radost s drugima!
Životna snaga moje mame bila je jaka i prožimajuća. U njoj je živjela istinska
snaga prirode. Nismo ni slutili da će nas napustiti tako brzo i iznenada.
Ali moje pitanje glasi: Da li nas je uistinu napustila?
Vjerujem da nam naša srca govore da je ona još uvijek tu, ovdje s nama. Mi znamo da je ona tu, ne
samo kao lijepa uspomena, već istinska i stvarna. I dalje nas voli i šalje nam poruke radosti!
Otvorila nam je put ljubavi i radosti kojim sada svi zajedno idemo. To je cesta koja mijenja sva
tradicionalna poimanja vremena i prostora. A moja majka pleše na toj cesti slavlja i želi da svi sada
zaplešemo zajedno s njom.
Zaplešimo zato s mojom mamom svi zajedno i zapamtimo što je uvijek govorila:
"Ljubav je vječna"! Alanna Marohnic
We have a Memory Book and in it are many messages of love for my mom and little
stories that people have shared. Below are a small sampling. Of course, it was hard
to choose which ones to include. Eventually, I will have the chance to put them all here!
Dearest Jennifer,
Seeing what an enormous hole you have left behind you and how much more I wish you could have
given us in beauty and in love, I can see better how much you gave us in the few brief moments we
have been with you. I will cherish these moments for the rest of my life: I remain inspired by your
ability to find such beauty everywhere and to share it with everybody. You filled your life with beauty
and love and have therefore filled our lives as well.
My dear Jenny!
When I listen to your CD I feel you are here and you'll be here forever and ever.
You live in our hearts and I feel that you are still here with us. We miss you and love you and
thank you that because of your shining soul the world became better.
Love Tajana
My dear
it is not fair that I've never heard you singing - so you should come to my dreams and perform.
Love you, Franceska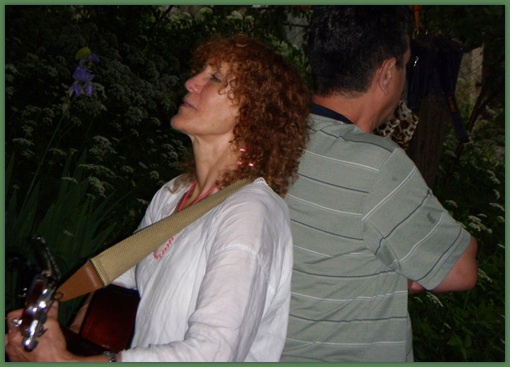 Dear Jenny
I'll love you forever
Nina
Dear Jennifer,
When I think of you, particular stories don't come to mind, It is more a feeling on an experience
to be in your presence. The red hair, the white clother, and the smell of roses. Your strong afftectionate
hands rubbing my shoulders and chest, making me feel loved. I always felt stronger and happier after
a visit from you. But, especially stronger. When I am scared to do something that I want to do, I think of
you and I am inspired. I love you.
Caitlin Rose McMahon
Dear Jennifer
Thank you for talking to me all through the years about different things (mostly books). I miss listening
to you play the guitar and piano. I regret that I never took the time to get you to teach me the chords to that song
about the different clowns. I remember when you taught me that old folk song about the lady whose husband
will be hanged in the golden chain. It is hard to speak to you like this when I know all the million and thousands
of things I want to tell you now - I can't really describe in words. I remember the last time you came to visit; I was
talking about your paintings and I said that the colours were often like the same as how things look in real life.-
except but much brighter - like exaggerations of real life. You said the colours were not exaggerations, but that was
what you see, All of the beautiful textures and shades are exactly what you see, all the time. I don't think I really
described it the eay I want to but that meant something to me. Like, I wish I could see the world through your eyes.
Love Connor
I'm really gonna miss you.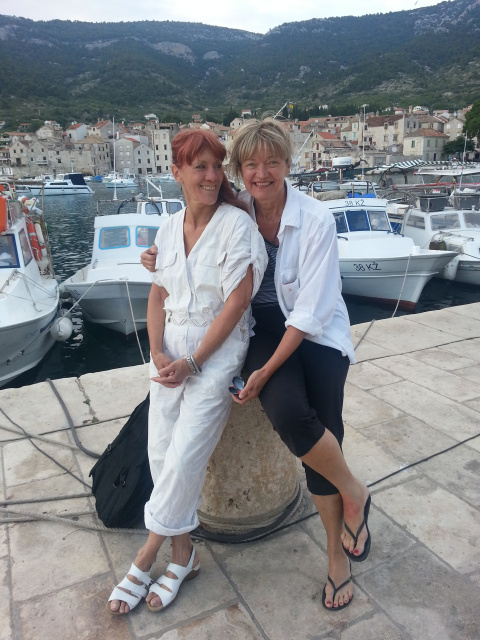 Jenn you live on in all who love you and who met you.
Love always, Vivi
You are a beautiful Angel,
Love Heather xxoo
Aunt Jen, I am sure going to miss you - But I know you are in a fabulous place.
I'll love you always. I am so sad for your beautiful family, I love you all too.
Nikster
We loved you Jenn and continue to love you.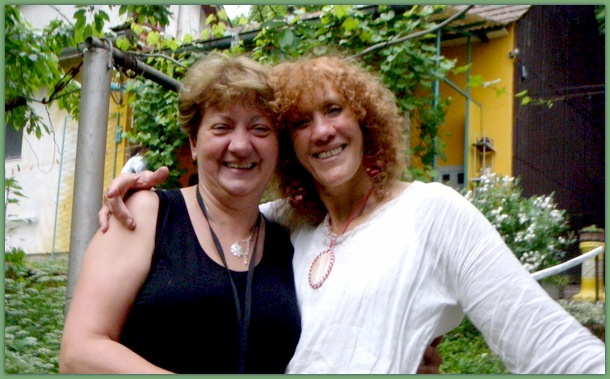 A GREAT SPIRIT filled with compassion - forever remembered and loved.
A woman who changed many (for the better), who had no fear, and who I miss already.
Kim Erickson
(And such and artist!)
Thank you Jennifer for always being an inspiration on all levels.
with love and gratitude,
Erin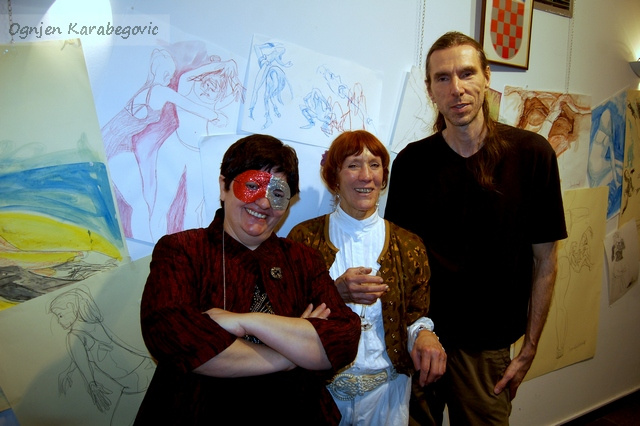 A wonderful life and joyful spirit worth celebrating!
Robbie
Jennifer was a big, big, big influence on me! Pigweed!
What a wonderful inspiration Jennifer has been to so many of us. I remember her passion for social
justice and unwillingness to turn a blin eye to a blatant wrong. I remember her love and her laughter.
A very remarkable woman.
Mary Veltri
Jennifer was a Dharma friend
Timo Helmonon
Memories are a poor substitute but we have them. A unique, loving and loved woman of the ages.
Pat Wales
Jennifer - I love you so much, It breaks my heart that I will never be able to really tell you how grateful
I am to you - that you saved my life - you taught me so much, I will always keep those lessons in my
head. I think of you all the time and I am so sorry I didn't get to be closer to you the last few years. I should
have flown to Croatia and followed my heart. Jeny, we will try to live like you did - full and generously.
All my Love,
Kaela xoxo
My dharma sister, it was amazing to share our Tibetan journey together. May all beings be happy.
See you in Shambhala,
Dan
Dear Jennifer,
Thank you for showing me beyond the mundane. I remember you in great colours
and, of course, in a white cloud.
Tellie Kahara <3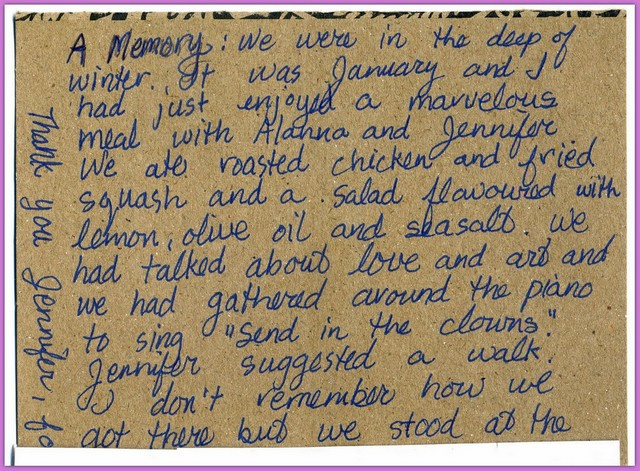 Jennifer,
There are so many threads that connect us and the entire community. It has been a real priviledge and joy
to know you and be affected by your creativity, generousity and spirit.
Metta, David Belmore
A shining star! A jewel...we have all been so very fortunate to have Jennifer in our lives. I will always
remember her vibrance. She honoured her many gifts.
Elizabeth
Jennifer has influenced every aspect of my life. Shown me that there is always a way to do something better,
to be a better person. to accept everyone regardless of who they are - where they are from, etc, "Ever vigilant and
never suspicious". There is not, and never has been a day that goes by that I don't think of Jennifer in the small
tasks that I do. How I cook, how I sing, how I make descisions. For this I am ever thankful to Jennifleur and all
that she has opened my mind, eyes, and heart to, so many things. I am so thankful for all the people who got to
know this incredible and inspiring woman.
I love you Jenny forever.
Ashley Lange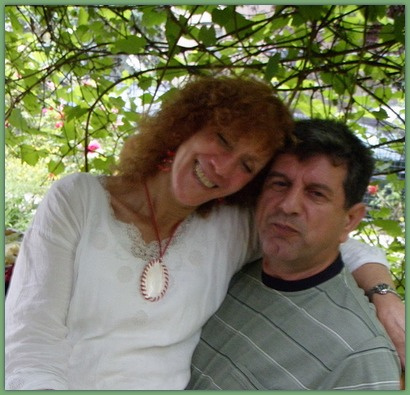 https://www.youtube.com/watch?v=BuYnZfOdVe8&feature=em-upload_owner#action=share
A gorgeous song by Jennifer Garrett and Vladimir Georgev