A Collection of Photographs


My horse, Dash, taught me so much! Those gifts of knowledge have lasted a lifetime.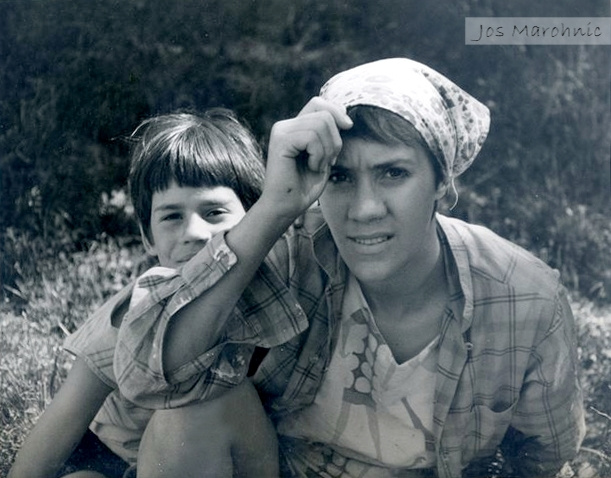 A photo of me with my mother. My mother was a force and set an example of tenacity for all of us.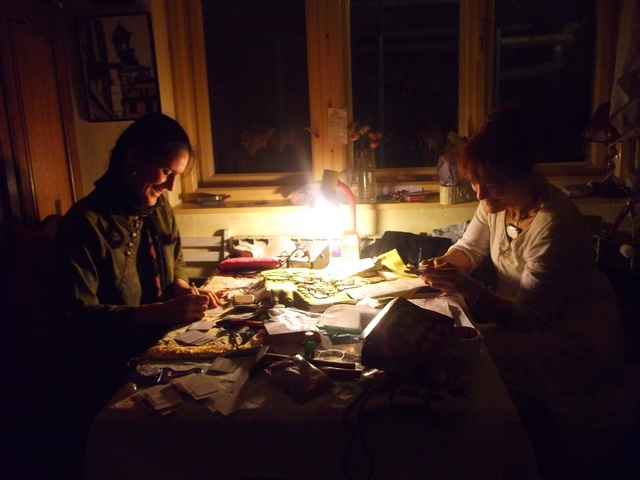 One of my most favourite things in the whole world was working with my mom. We'd be working on
whatever was our current art project and having the time of our lives talking and laughing.
My mother with me in her arms.
My mom said I was always very excited about life. Here I am showing it with
my dad smiling at the table and my brother snuggled under blankets.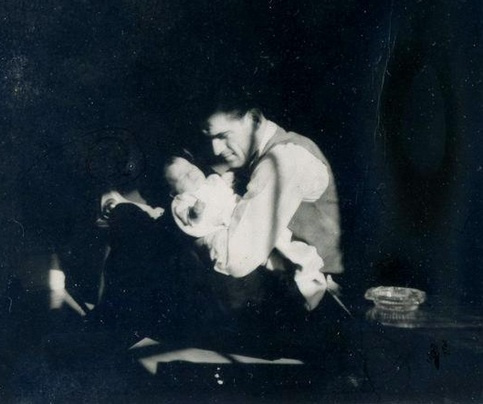 My dad holding me in his arms.
The Gallery Room in our house is also where we visit with friends.
My mom and Vladimir did a wonderful and fantastic concert at Booksa in Zagreb, Croatia. These are a couple
of the photos taken after the concert by the great photographer, Ognjen Karabegovic. He caught our elation!
Ivan took these photos of my mom and me one evening at Zrinjevac Park, which is a jewel in the
center of Zagreb, Croatia. We were there visiting my mom for Christmas.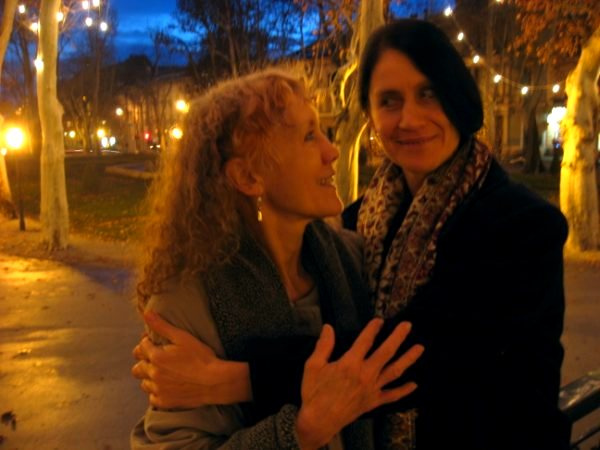 I feel so lucky to have these photos of me and my dearest mom.
One of my paintings inspired Caitlin McMahon to make crowns of flowers
(see examples of her work in More Artists on this site). This is a photos she
took of me wearing a stunning creation of red roses.
This is Kate and Fred, my grandparents on my mom's side.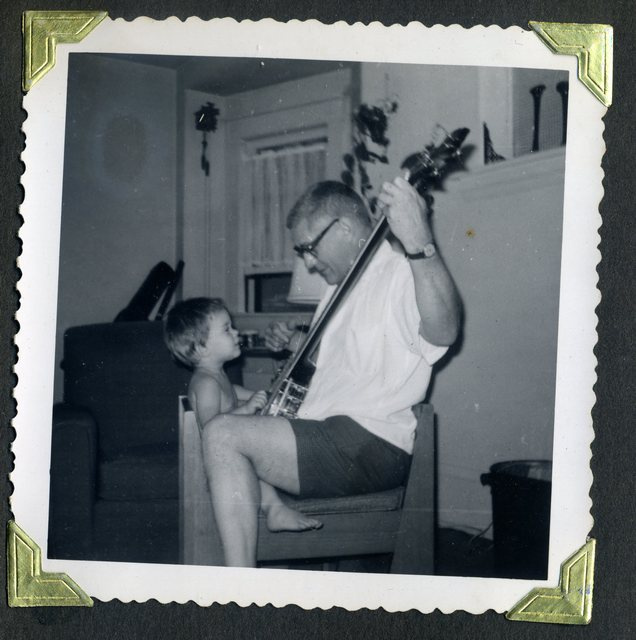 The banjo is still one of my favourite instruments.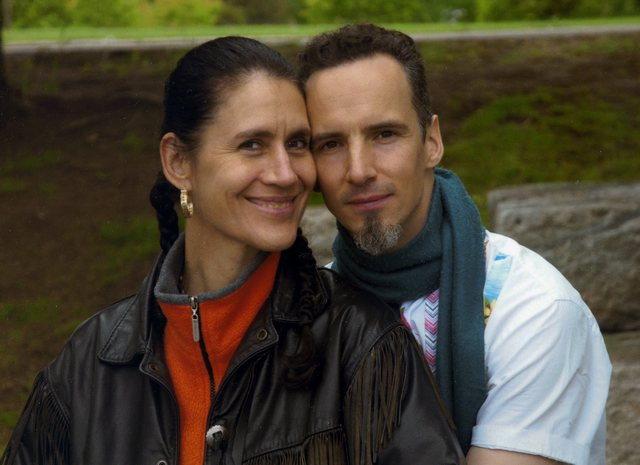 My dad took this photo of me and Ivan along the shore of Lake Superior in Thunder Bay.